For us, it's all about connection, relating, and spreading good cheer. We believe in seeing the humor in everyday life, and sharing that laughter with others.
After all, what is life without our important relationships? Let's nurture them. Bring light to them. Honor them.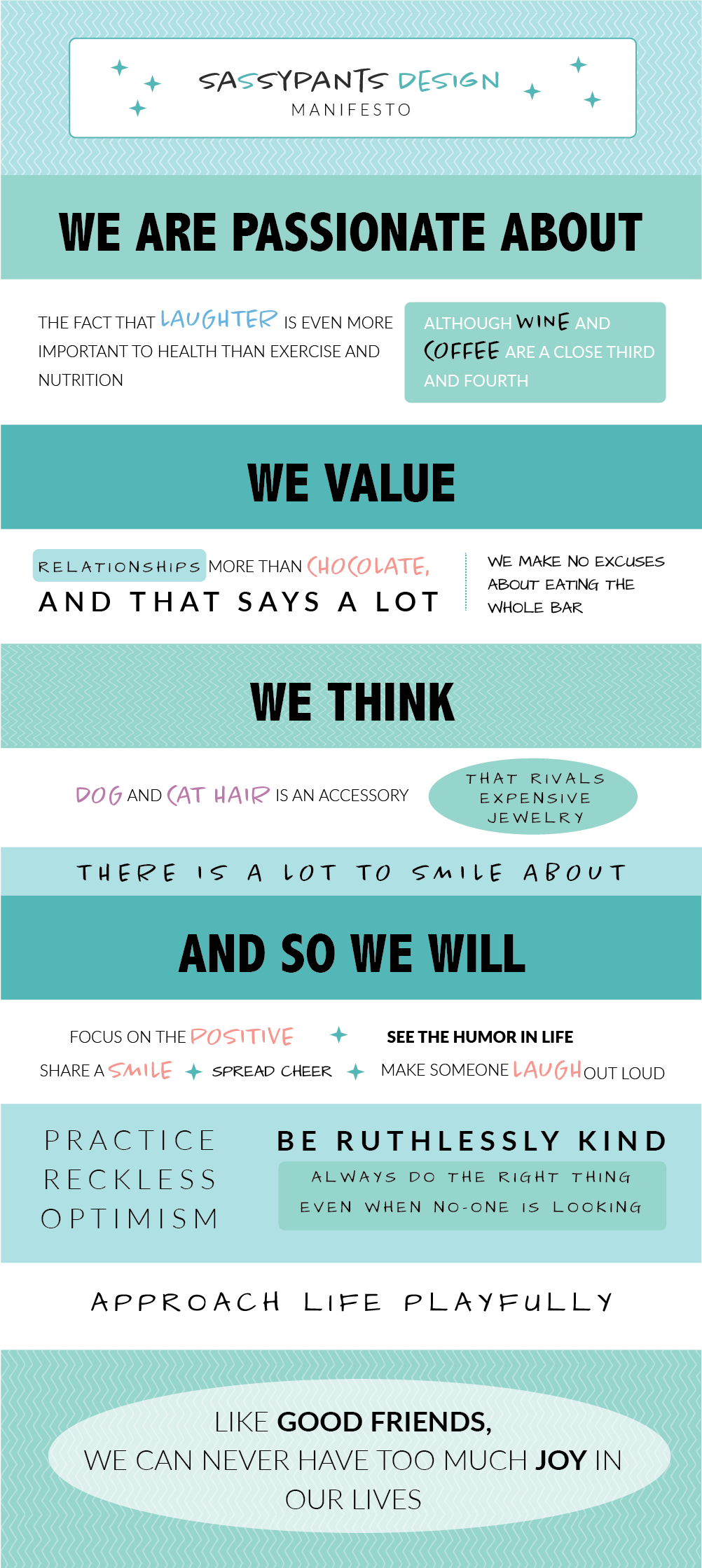 Text Version of Our Manifesto
We are passionate about the fact that laughter is even more important to health than exercise and nutrition. Although wine and coffee are a close third and fourth.
We value relationships more than chocolate, and that says a lot. We make no excuses about eating the whole bar.
In our opinion, dog and cat hair are accessories that rival expensive jewelry.
We believe there is a lot to smile about.
AND SO WE WILL…
Focus on the positive. See the humor in life. Share a smile. Spread cheer. Make someone laugh out loud. Choose happiness.
Practice reckless optimism. Be ruthlessly kind. Always do the right thing, especially when no-one is looking. Approach life playfully.
Like good friends, we can never have too much joy in our lives.