Ok, maybe that sounds rather basic. In fact, I'm sure you knew that already. But I used to think that we smile because we are happy, rather than the reverse. However, a credible volume of research tells us that both are true. You may not be feeling happy at all, but if you smile, it will change how you feel.
Pinkie swear.
It really works. 
Case in point: I was headed out to volunteer in my daughter-in-law's kindergarten class the other morning. I immediately proceeded to get stuck in a massive amount of traffic in my own neighborhood near the elementary school. (WHY do people not let their children walk two blocks to school anymore? But I digress.)
Frustrated, I whipped a U-turn and went the only other way out of the neighborhood, only to find myself behind a person going 15 mph in a 30 mph zone. (WHY do people…oh never mind.)
Time was ticking away and I needed to get on the freeway and up the coast. I sat in another jam on the metered ramp to the freeway (welcome to southern California), and finally made my way north on Interstate 5 through heavy traffic, with just enough time to park and race in to the school, breathless. Needless to say, I was not particularly happy. On the contrary, I was downright frazzled.
And I was definitely not smiling.
However, the minute I saw that room full of kindergarten cuteness, I smiled, and instantly felt my stress slip away. It was magic.
There have been studies done that show that merely holding a pencil in your teeth lengthwise so it creates a smile (or perhaps a grimace, depending on your mood) will change how you feel. Try it!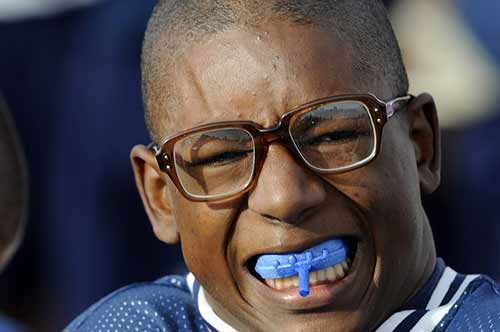 It is believed that the facial changes involved in smiling actually have a direct effect on the brain activities associated with happiness.
You've surely seen the difference between an authentic smile (where the eyes are involved), and a fake smile, where the only thing that changes is the mouth. Incidentally, the authentic smile is called a Duchenne smile, after the neurologist Guillaume Duchenne. He identified the muscles involved 1862. Who knew? Well, it turns out that even a FAKE smile will change your mood.
Fake it until you make it
The conclusion is that even if you don't feel like it, fake it. Smile. You'll feel better. You might even start rocking one of those Duchenne smiles.
Or, if that is too much work, you could pick up a couple of Sassypants Design cards. Those are guaranteed to make you smile.
Just sayin'.