If you live anywhere near coastal North County San Diego, you most certainly have been to the Pannikin, a long-standing member of the Encinitas community. You surely have at least noticed it, in all of its yellow, vintage-train-station glory.
If not, let's make that appointment for your vision checkup this week.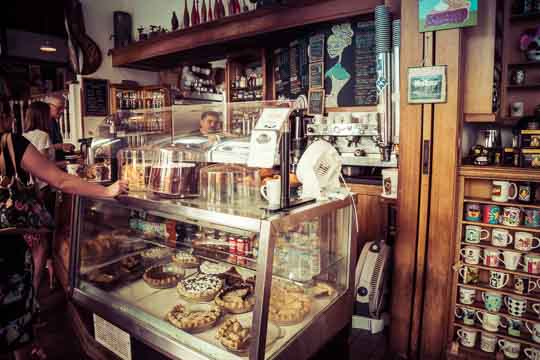 Heart and soul of North County San Diego
This magical place, officially called Pannikin Coffee and Tea, opened in its first location in The Brickyard in the early 1970's. Five years later, they moved to their current location, the vintage Santa Fe Train Station, built in 1888.
"The history of the Train Station is long and colorful. Many of our customers remember seeing the spectacle as it made its way down the 101 on the back of a flat bed truck. Closing traffic for a few hours was quite an event for our sleepy little town. There are tales of the old train conductor, who is said to be watching carefully over the building, and still roams the passageways." says Carol Holder. Carol and her husband, Shawn, along with son Dempsey, own the Pannikin, and run it with tender loving care.
About 2 blocks from the ocean, the Pannikin, a north county hub, oozes that friendly, casual, local feeling. The place is nearly always crowded with surfers, cyclists, business men and women, moms with small children, hippies, the uber cool, young folks, old folks, people with dogs…lots of people with dogs.
Did I miss anyone? They are there, too.
As Carol puts it, "We believe in offering an environment of a home away from home whether far away or near by. Many of our customers have dated here, married here and brought their beautiful children here."
It's one of those beachy indoor-outdoor places that San Diego folks take for granted and snowbirds dream about.
I go there twice a week with my cycling friends, because frankly, we can't imagine anywhere else we'd rather stop on our rides. And we have actually become friends with other cyclists we've met there who have the same routine. We love the staff, the owners, the ambiance, the coffee the tea and the food.
And guess what. They have gluten free baked goods.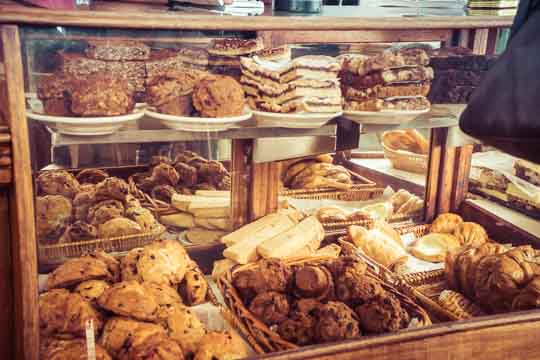 Freshly baked on site. What diet?
The Pannikin is more than just a family-owned business. Much of the staff at the Pannikin have been employees for over 20 years. Many of their former staff still live in the community, and they stay tightly connected to the Pannikin "family".
Philanthropy is important to the Holder family, and they support local elementary, middle and high schools by supplying coffee for grad nights, fundraising and teacher events.
Watch for special events, which the Pannikin regularly holds in order to "give back to the community that has so heartily supported us over the years."
You will routinely see the works of local "newbie" artists displayed on the walls of the Pannikin, and find a variety of products in the shop made by local artists.
Sassypants Design is eternally grateful to the Pannikin for being an early adopter of our cards. We adore them for that.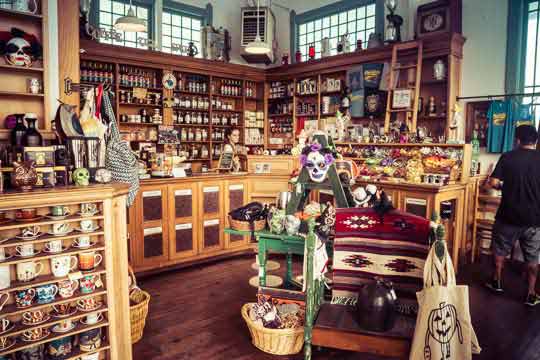 This awesome shop has the good sense to carry Sassypants Design cards.
As Carol says, "This is our story. One of love and dedication to a business that supports all that come in contact with it. This is the Pannikin."
If you are in the San Diego area and have not yet been to the Pannikin, make it a priority to visit.
Let us know what you think. We think you'll love it. Oh, and tell them we sent you.
Photos by Amy